Requesting Products
To access the cart with your desired product, click on the cart symbol on the upper right corner of the screen.
In the new screen you can see the list of products that you added.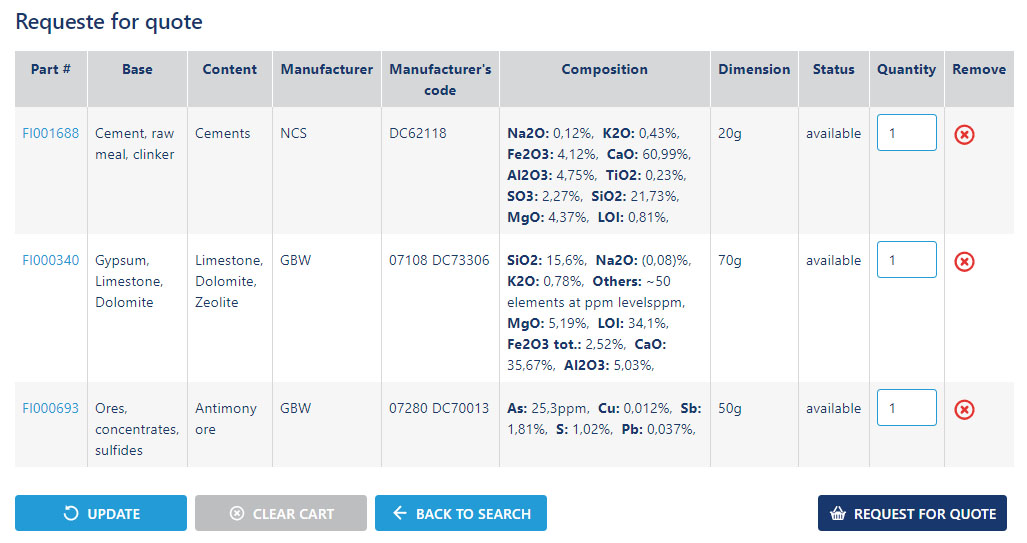 You can change the quantity of a products by typing in a number in "Quantity" and pressing "Update" in the lower left part of the screen. You can also delete products from the list by clicking on the small, red "X" next to it. If you are done with your selecting, click on "Request for Quote" to send your request to FLUXANA. The FLUXANA team will then get back to you with an offer as soon as possible.