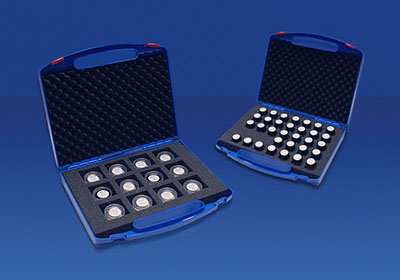 All devices presented here are used in our XRF laboratory, which is accredited according to DIN EN ISO 17025.
So if you buy a FLUXANA sample preparation machine, you have the great advantage of not having to reinvent the wheel.
You can purchase the applications that have been used for years in the form of calibration sets or application packages. So save yourself the complete development and have at the same time the guarantee of a functioning application .
Application packages can be very extensive and, in addition to the sample preparation machine, also include standard samples, drift monitors and the actual calibration on the X-ray fluorescence device .
The development time can be shortened even further by purchasing already fused glass beads from reference materials .